December 2, 2021
6 sale and purchase agreement conditions buyers and sellers must know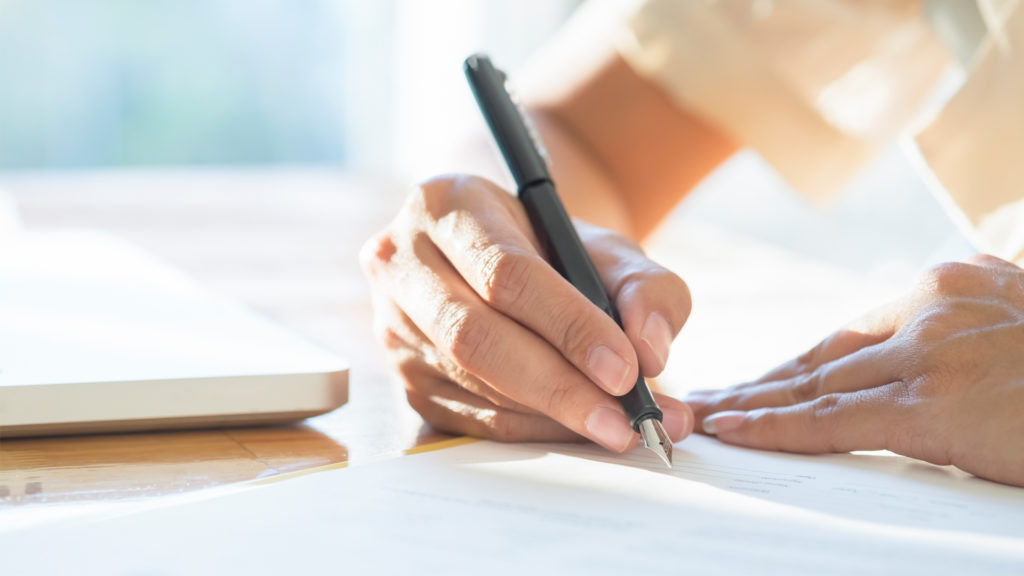 Nothing can derail your buying and selling plans quicker than a sale and purchase agreement mishap. To keep your plans on track, it's important to be aware of a few caveats that can catch sellers and buyers out.
Important note: A sale and purchase agreement is a binding document. Always run this agreement past a solicitor before signing it.

1. An inconvenient settlement period
If you're selling and buying at the same time, try to work the settlement dates in your favour. For example, you may ask to extend the settlement to 90 days rather than the more standard 30 to give yourself time to find and purchase a new property without the need to find temporary accommodation.
While it's easier to negotiate settlement dates on listed properties, you can still request a variation of settlement terms before an auction. If the owner agrees to this variation, you will need to get it in writing before the auction.

2. Conditional on sale of purchaser's property
Conditional offers are relatively common for listed properties. Buyers use them as a means to register their intent to buy, while giving themselves time to conduct due diligence, get their finances in order and, in some instances, sell their current property. This last instance is known as "conditional to sale of purchaser's property".
Both buyers and sellers should keep in mind that these conditions come with provisions. Moreover, breaching these provisions can have serious consequences; one Auckland couple were fined $300,000 for failing to meet the provisions of their conditional offer.
Conditional offers are not applicable to auctions.
Tip: If your buyer introduces additional sale and purchase agreement conditions, ask a seller's solicitor to review them.

3. The cash out clause
Otherwise known as the escape clause, the cash out clause gives the seller the right to cancel a sale and purchase agreement if they receive a better offer.
A "better offer" does not necessarily mean better price. A seller might use it to switch to a buyer who offers a faster settlement, or if they tire of waiting on a purchaser to sell their property.
How it works
According to Henderson Reeves Lawyers: "Once the cash out clause is operated, the purchaser is given a few days to declare their offer unconditional or else have the agreement cancelled. The seller can then proceed with the back-up agreement."
Keep in mind
As a seller:
If it is a slow market, this clause can make your property less appealing to buyers.
Be careful not to sell your house twice.
As a buyer:
If a cash out clause is invoked on you, don't take unnecessary risks and change your offer to unconditional before you are ready—especially if you are still undergoing your due diligence. Try to expedite the due diligence process, but do not forsake it.
The cash out clause is not applicable to auctions.

4. "For Auction: Unless sold prior"
While less of a clause and more to do with advertising, this term informs buyers that the seller is willing to negotiate before an auction and could opt to withdraw a property for sale if a suitable offer is made. If an offer is made with an acceptable price and conditions, the seller can also choose to bring the auction forward from its scheduled date. The offer then becomes the opening bid.
"The seller is in complete control," says James Walsh, residential sales agent at Lodge Real Estate. "They can choose to bring the auction forward, or accept an offer before the auction. It's really up to them."
The major benefit of moving an auction, as opposed to settling, is that the offer-turned-opening-bid starts the auction off on a strong foot. What's more, since it's an auction, the offer is unconditional.
If you see this clause as a buyer, remember to register your interest in a property with the agent so you can be notified if the auction is brought forward.
Important note: To make a pre-auction offer on a property, it must be an unconditional offer.

5. Alterations
If you make any alterations to the Sale and Purchase Agreement—on the price for example—the change must be initialised by all parties. Failing to do so can cause an agreement to fall through, as GellertInvanson Lawyers report:
"It is not uncommon for an agreement to collapse because in the heat of the negotiations the agent overlooks getting a party to initial an alteration and the party then has a change of mind and decides s/he does not want to proceed with the agreement."
In the case of a price change, also make sure that the final price is made clear in the Sale and Purchase Agreement.

6. The "sunset" clause
If you're planning to buy an off-the-plan property, buyers should check that their pre-sale agreements include a "sunset" clause. In the case of a property development, this clause allows contracts to be voided if the development isn't completed by a certain date.
"The sunset clause is really for the purchaser's benefit," says James. "It stops them getting stuck in a contract they can't get out of."
Unfortunately, with rising house prices, materials and construction costs, the sunset clause has enabled developers who have missed their deadlines to reprice properties to cover the extra overheads, and then ask off-the-plan buyers to pay the difference.
In several reported cases, purchasers have been given the option to either agree to the higher sum, or have their contracts cancelled. One instance in Auckland saw buyers asked to pay 15 per cent more than initially agreed to.
Note: Most (but not all) pre-sale agreements will state whether or not the buyer's deposit is refundable under the sunset clause. Always get a lawyer to clarify this!
Before you purchase an off-the-plan property, talk to your lawyer about the potential risks, get them to approve your pre-sale agreement and thoroughly research the company managing the development.